Yatta Checkout User Guide
Legal requirements (KYC)
In order to get payouts from your sales, we are legally obliged to verify your identity through a process called Know Your Customer (KYC).
Verify your identity to unlock payouts
To begin the identity verification process, download and complete the KYC form on the Vendor Portal, then upload it along with the other required documents.
After submitting your documents, verification can take up to three working days.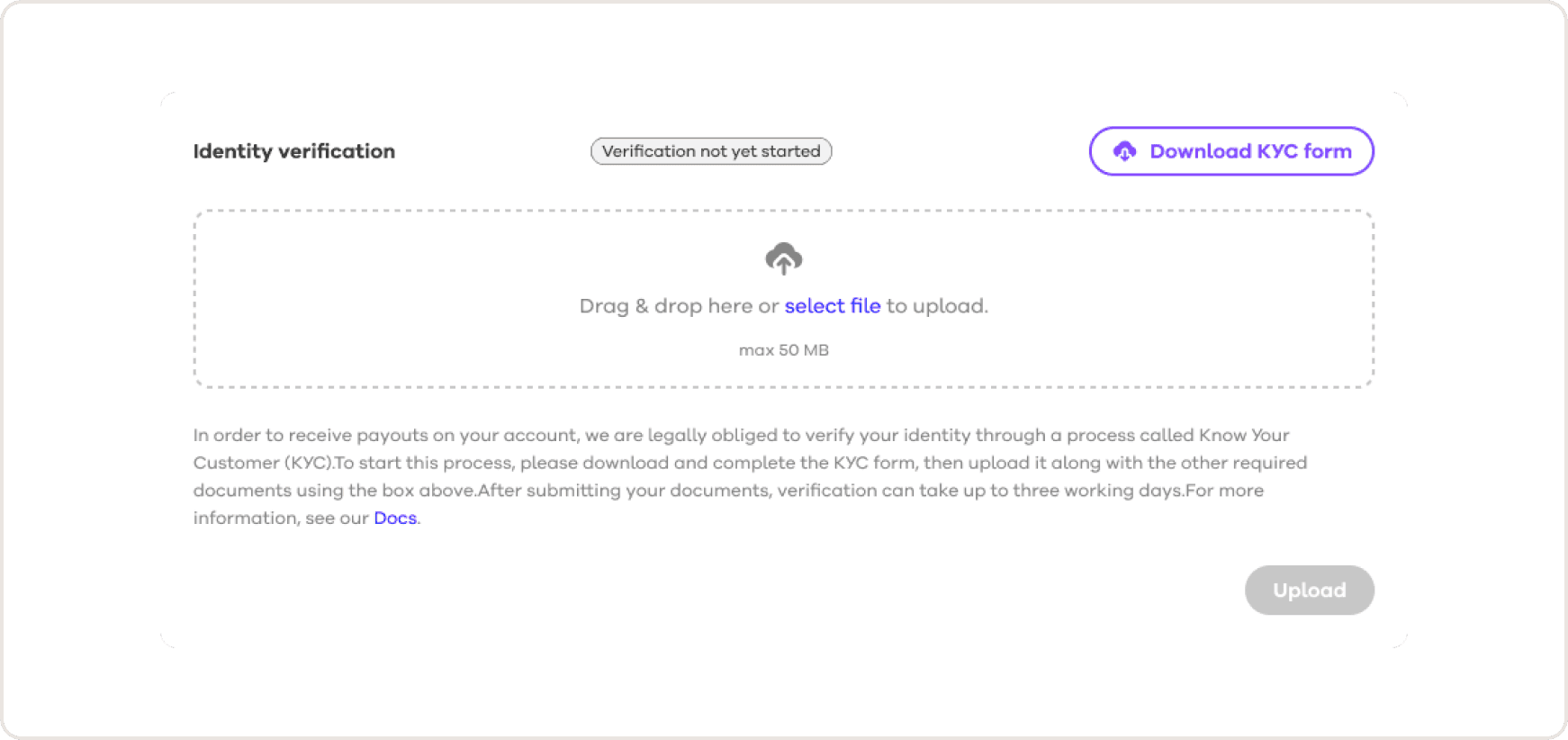 Required information
For payouts up to $999, the KYC process requires you to provide a business registration document for your company and proof of your bank account. For payouts of $1,000 or more, you must provide the photo ID of all Ultimate Beneficial Owners (UBOs).
Note: UBO refers to all individuals who directly or indirectly own 25% or more of the total shares in the organization.